VALERIE RATCLIFF WALSH

PROFESSIONAL REAL PROPERTY SERvices
Specializing in Residential & Commercial Real Estate Sales, Management & Development
NEW YORK REAL ESTATE VALUE
new york residential properties value
new york commercial properties value
Valerie Ratcliff Walsh
Licensed Real Estate Broker
Standard Operating Procedures
In accordance with Chapter 153 of the Laws of 2022,
these are my Standard Operating Procedures as it pertains to Buyers.
All Buyers must complete my property application, prequalify, and pay $20. fee which includes obtaining a credit report before we can discuss and/or view and apply for any property. You must also provide identification before seeing any properties. There is no exclusive buyer broker agreement required. However, you may choose to hire me as your exclusive buyers broker. Furthermore, any and all properties that you view through me and this agency, hear about or are made aware of through me and/or this agency will require that deposits and fees be paid upon applying for (attempting to obtain) and obtaining (purchasing) such property (ies). This applies to Residential, Commercial, Rentals & Sales (Including Management & Developments) or any and all kinds of real property listings through Valerie Ratcliff Walsh, Licensed Real Estate Broker and its entire agency.
follow me on social media:
NEW YORK CITY, BROOKLYN, MANHATTAN, QUEENS, STATEN ISLAND, BRONX & ALL OF NEW YORK STATE
list your property with valerie
Note: All Buyers/Renters MUST COMPLETE Application & PRE-QUALIFY before discussing & viewing properties.
THE HAMPTONS IN EVERY SEASON - LIST YOUR HAMPTONS PROPERTY WITH ME OR RENT/BUY IN THE HAMPTONS
WHAT CAN valerie DO FOR YOU?
RESIDENTIAL sales & PROPERTY MANAGEMENT
COMMERCIAL sales & PROPERTY MANAGEMENT
dEVELOPMENT & CONSTRUCTION
MANAGEMENT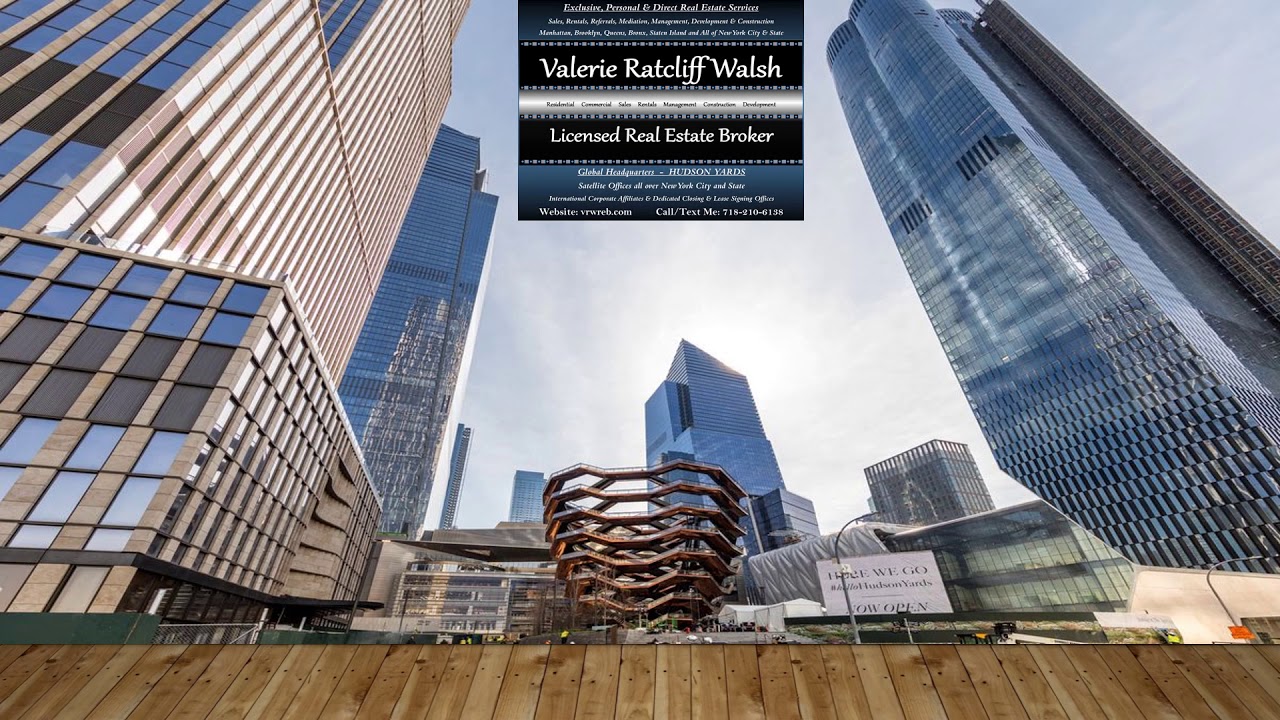 To search for my license on the NEW YORK STATE Department of State Division of Licensing service, use my full name:
Last Name:
Ratcliff-Walsh
First Name:
Valerie V
MAXIMIZE ON YOUR PROPERTY

VALUE, MINIMIZE YOUR RISK